Originally a visual novel, the fate series developed from being a simple "eroge" to one of the best anime franchises in history. The blend of magic,mythology,servant-master relationships and a unique sense of plot brings about a refreshing feel for anyone who's tired of predictable anime.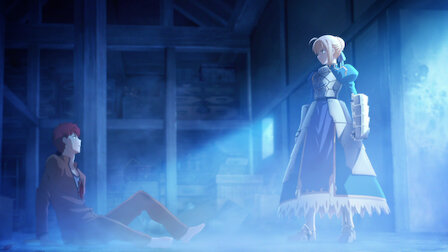 This franchise seems to have the attention of almost all "otaku" yet not many of them have actually watched it simply because this anime has a lot of alternate timelines of which some are dependent of the other while others are entirely different from the developing story-line.
IN ORDER OF STORY-LINE:
Fate Zero(2011–2012)
Fate/ Stay Night (2006)
Fate/Stay Night: Unlimited Blade Works(2010(Movie)) / (2014–2015(Anime))
Fate/Stay Night: Heaven's Feel I – Presage Flower (2017(Movie))
Fate/Stay Night: Heaven's Feel II – Lost Butterfly (2019(Movie))
All the stay nights are different story-lines taking place after Fate Zero
OTHER ADAPTATIONS THAT HAVE THEIR OWN STORY-LINE:
Fate/Apocrypha
Fate/EXTRA Last Encore
Fate/kaleid liner Prisma Illya (Spin-off)
Fate/Grand Order -First Order(Movie)/Babylonia(2016/2019)
Today's Menu for Emiya Family
Stand Alone Movies:
Now sit back,relax and enjoy Fate!