Before Chadwick Boseman (RIP) took us to Wakanda to see Africa in a new light, Eddie Murphy took us to Zamunda in a search for true love and happiness.
Coming to America, released in 1988, is a celebrated and beloved comedy movie that show Eddie Murphy and Arsenio Hall at the top of their game.
It tells the tale of Prince Akeem and Semmi, his friend and aide, as they travel to New York in search of a bride for the prince.
The movie featured a lot of a great actors, some before they truly ascended to stardom.
So, in honor of the release of the 2021 sequel, Coming 2 America, we'd like to take a look back to see how the cast was doing in between these two movies.
EDDIE MURPHY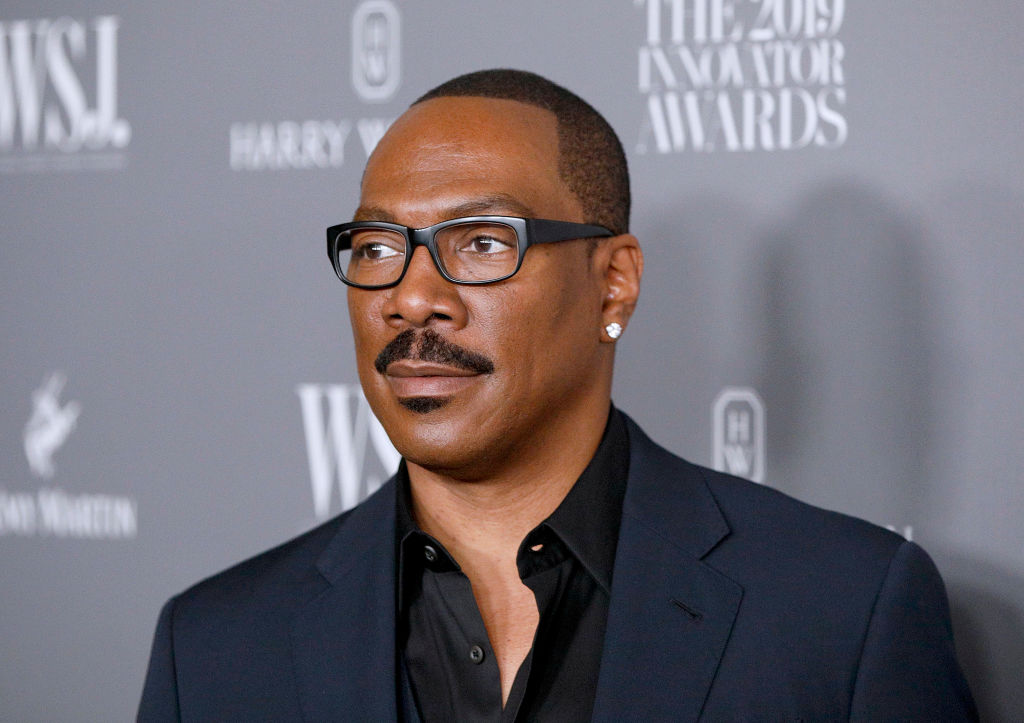 The 1980's were the peak of Eddie Murphy's acting career and no other movie exemplified this than Coming to America.
He continued to act, appearing in box office hits like Boomerang and Another 48 Hrs. and less successful fare like Beverly Hills Cop III.
Many black actors gained recognition by playing parts in his movies during that period. The likes of Cuba Gooding Jr., Halle Berry, Martin Lawrence, Dave Chappelle, Chris Rock, and Samuel L. Jackson got their breaks from Eddie Murphy movies.
Eddie Murphy also voiced Mushu in beloved Disney movie Mulan (1998) and Donkey in the animated Shrek franchise. However, most of his movies in the 2000's were critical and commercial failures, most notably Norbit and The Adventures of Pluto Nash.
The 2010's saw a resurgence of the comedic star as he appeared in Tower Heist (2011) alongside Ben Stiller, Mathew Broderick and Casey Affleck. He would also go on to star in Dolemite Is My Name (2019) which received critical acclaim (97% on Rotten Tomatoes).
ARSENIO HALL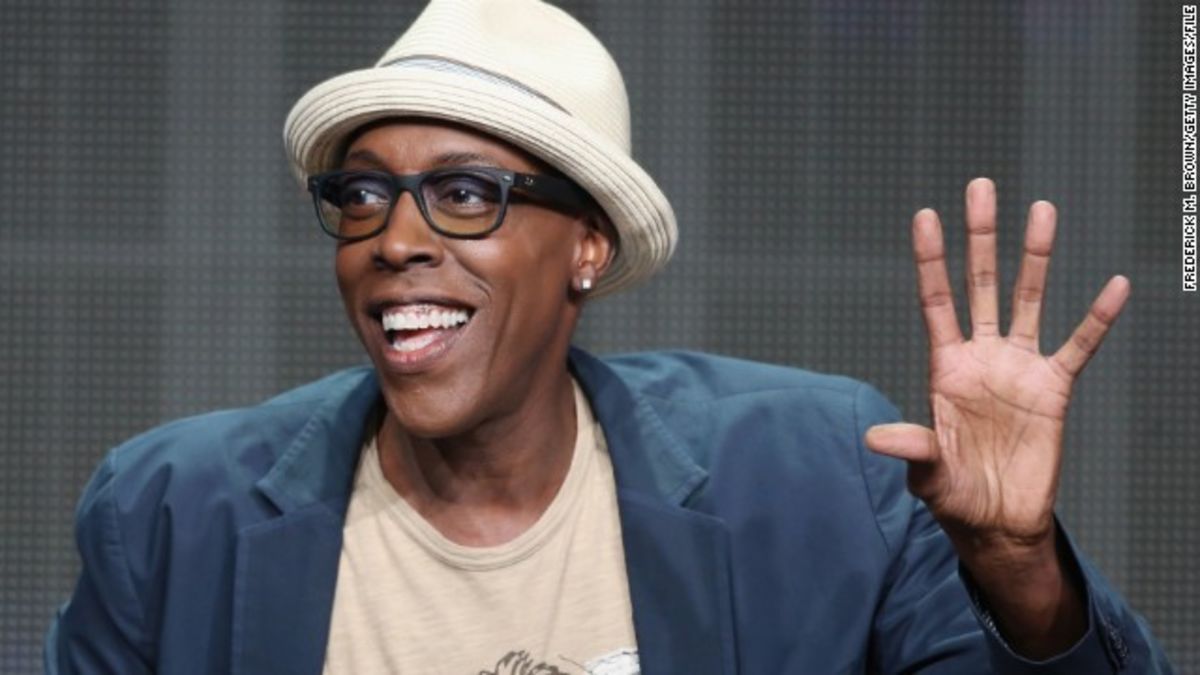 Arsenio Hall didn't slow down either after Coming to America.
His acting gave way to his late-night stardom in The Arsenio Hall Show. It was a breakout success that also managed to influence pop culture significantly.
The show ran from January 1989 and ended on May 1994. A revival premiered in September 2013 but that ended after one season.
After the initial run of his late-night show ended, Hall made smaller appearances in movies and series, mostly playing himself.
He also starred in Martial Law alongside Sammo Hung from 1998 to 2000.
Arsenio Hall appeared on the fifth edition of The Celebrity Apprentice where he represented The Magic Johnson Foundation, a charity dedicated to helping minorities with economic and social challenges. That season ended with his victory, earning him a $250,000 grand prize plus any other funds he received during his time on the show.
JAMES EARL JONES
A well-established pop culture icon before Coming to America, James Earl Jones still brought it afterwards.
His movie credits following Coming to America include The Hunt for Red October (1990), Patriot Games (1992), and Clear and Present Danger (1994).
The iconic voice of Darth Vader then became the iconic voice of Mufasa in Disney's The Lion King (1994).
James Earl Jones also put in work on the small screen. He received two Primetime Emmys for his work in Gabriel's Fire and Heat Wave, both in 1991. Jones also starred in An American Moment, replacing Charles Kuralt after his death.
He also made appearances in Law & Order, Frasier, Will & Grace, and Lois & Clark: The New Adventures of Superman.
In 2002, James Earl Jones was presented with Kennedy Center Honors alongside Paul Simon and Elizabeth Taylor. At the event, then-President George Bush joked "People say that the voice of the president is the most easily recognized voice in America. Well, I'm not going to make that claim in the presence of James Earl Jones."
His iconic role as the voice of Darth Vader continued as well. Jones reprised his role for animated TV series Star Wars Rebels on Disney XD, in the live action film Rogue One: A Star Wars Story (2016), and for a cameo in Star Wars: The Rise of Skywalker (2019).
Jones also did some time on Broadway where he starred in productions like On Golden Pond, Cat on a Hot Tin Roof, Driving Miss Daisy, The Best Man, etc.
In 2019, James Earl Jones was the only one of the original cast to reprise his role in the CGI remake of The Lion King.
SHARI HEADLEY
Coming to America was her first acting role in a movie and Shari Headley has pushed forward steadily since.
After some smaller roles in Gideon Oliver, Quantum Leap, and Matlock, Headley picked up a main role in All My Children as Detective Mimi Reed. The role earned her a nomination for NAACP Image Award for Outstanding Actress in a Daytime Drama Series.
She went on to guest star in other shows like New York Undercover, Walker, Texas Ranger, and Cosby before landing recurring roles in Guiding Light and The Bold and the Beautiful.
Headley then joined the cast of The Haves and Have Nots, created by Tyler Perry for the Oprah Winfrey Network, as Jennifer Sallison where she became a regular in the fourth season.
JOHN AMOS
After the poignant role he played in Roots, John Amos also kept working beyond his role in Coming to America.
His film credits following Coming to America include Lock Up (1989), Die Hard 2 (1990) Ricochet (1991).
Amos also made television appearances in Police Story, The A-Team, The Cosby Show, The Fresh Prince of Bel-Air, Psych, Murder She Wrote, etc.
More recently he appeared in a cameo role as himself in Uncut Gems (2019) and on Netflix series The Ranch.
In 2009, Amos released an album of original country music.
MADGE SINCLAIR
Madge Sinclair had a few roles after Coming to America.
After playing a nurse in 1990's The End of Innocence, Sinclair reunited with her Coming to America co-star James Earl Jones as Sarabi and Mufasa, Queen and King once again, for the Disney animated film The Lion King (1994). This would be her last film role.
The pair again reunited for Gabriel's Fire, a role that won Sinclair an Emmy in 1991 for Best Supporting Actress in a Dramatic Series.
After a critically acclaimed role in Jonathan: The Boy Nobody Wanted, Sinclair moved to London where she starred in a stage production of The Lion. She followed that with a supporting role in Me and the Boys and a brief appearance as the first female Starfleet captain in Star Trek IV: The Voyage Home. On 20th December 1995, Madge Sinclair died from leukemia. She was cremated and her ashes taken to her hometown in Jamaica.